Introduction
We take pleasure in introducing ourselves as a professionally managed Contracting & Industrial supplies company operating in the Kingdom of Saudi Arabia. Under the Director, Hesham Mohammed Al-Muzain Gen. Cont. Est. [AL FALAH ENGINEERS & CONSTRUCTORS] assisted by a team of internationally experienced professionals, we are well established in Saudi Arabia, providing Construction works, Fabrication works & Manpower Supply Div., to a wide spectrum of clients. Presently we have major clients for the reputed companies in Saudi Arabia., being provided efficient and prompt services from our company with a mark of quality in timely manner.

We participate in the Kingdom of Saudi Arabia for social & Economical Developments. Hesham Mohammed Al-Muzain Gen. Cont. Est. [AL FALAH ENGINEERS & CONSTRUCTORS] was formed in 2006, by undersigned Hesham Mohammed Al-Muzain with a 100% Saudi National Ownership, under the C.R No. : 2055013182
Hesham Mohammed Al-Muzain Gen. Cont. Est. [AL FALAH ENGINEERS & CONSTRUCTORS] has a professionally managed, highly qualified motivated and experienced staff to cope with the fast developments of this Kingdom. Hesham Mohammed Al-Muzain Gen. Cont. Est. [AL FALAH ENGINEERS & CONSTRUCTORS] is engaged in various construction works, Fabrication works including the related design and consulting job, apart from the operation and maintenance vide the enclosed.
Hesham Mohammed Al-Muzain Gen. Cont. Est. [AL FALAH ENGINEERS & CONSTRUCTORS] is also engaged in supply of all categories of skilled and un-skilled labors, Administrative staff, Engineers and professionals, by a term of international experience and a mark of professionalism. We shall be pleased to depute our representative to meet you and discus our specialization as per your requirements, and assist you in a professional manner.
We hope the foregoing is of interest to you, we look forward to hear from you soon, if you need any further clarification or more information about our services, please feel free to contact us on: (O): +966 3631544 (M): +966 560521610 | (Fax): +966 3617610
Thanking you,
Yours truly,
Mr. Hesham M. Al-Muzain (Chairman)
Chairmans Message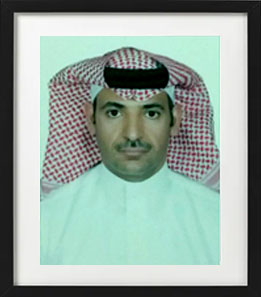 Hesham Mohammed Al-Muzain
CHAIRMAN.
Over the years, we at Al-Falah Engineers & Constructors have successfully forged a remarkable reputation for our company by establishing high quality, good condition and prompt delivery in all our equipments and services. We are working on enhancing our key internal operations to ensure a consistent and positive experience for our clients, suppliers and employees. Leveraging synergy across our group enables the delivery of world-class services across the Kingdom of Saudi Arabia.

We continue to operate in a number of locations across the Kingdom of Saudi Arabia where our clear vision and strategy is trusted by our clients. This vertical and horizontal integration is underpinned by the strength of our equipments and services offerings which will continue to enhance in the future. As a company, we remain committed to corporate and social responsibilities. In all of our actions, we strive to ensure that all economic, environmental and social factors are considered.



Kind Regards,
Hesham Mohammed Al-Muzain
CHAIRMAN.
CEO Message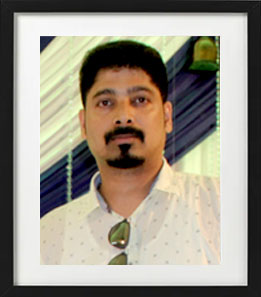 Nazeer Hussain
CEO
At Al-Falah, we are proud of a long-standing legacy of excellence, built on client service, sound ethics, and integrity We continue to be committed to the principles that have served our Company and our clients so well through the years.

Al-Falah employees around the kingdom are expected to conduct business in accordance with the highest ethical standards. These expectations are reinforced in our Principles of Business Conduct, which apply to every employee and manager in every location where we do business around the kingdom. Our employees understand that maintaining our standard as a principled and ethical leader depends on their individual and collective actions. In add1t1on, we have established a Code of Conduct for suppliers to ensure that everyone understands the importance we place on maintaining their equipments with highest ethical and legal standards

Al-Falah has earned and maintained a solid reputation by consistently doing what we say we will do, sharing information in an accurate and complete manner and interacting truthfully with our clients. We are committed to providing our clients, employees and customers with information that provides a clear ;:ind transparent description of our business operations and performance

Maintaining the high standards and ethical behavior is important to Al-Falah's long-term growth and success. Ensuring that our Company conducts business fairly and honestly at all levels of the organization is a responsibility that we at Al-Falah take very seriously. These are the values upon which Al-Falah's foundation was built and that continue to set us apart in the marketplace.


Kind Regards,
Nazeer Hussain
CEO
Vision
To be the premiere organization operating throughout the Kingdom that provides the complete range of industrial & petrochemical services under one roof.
Mission
Our mission is to provide our clients with good quality service, timely delivery and competitive prices.